Mommy Wanderlust + Travel with Littles
Looking for our most recent Disney Cruise to Alaska? That's here!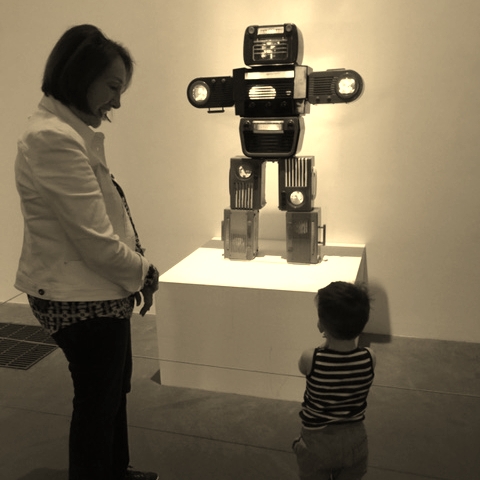 When my daughter was first born, I wanted to go to my mother-in-law's beach house three hours up the coast from Los Angeles. Scarlet was five-weeks-old and I was tired of being stuck in the house. I followed that stay home with the baby rule to a T even though I really needed to be out and about a bit.
As a first time mother, I couldn't wrap my mind around leaving all my baby stuff. "There's no changing table there!" I rationalized to my friend, Mileska. She's that friend who tells me to give less, um, fudges, because I can overthink it til' the cows come home. You know -- 'what color is the cow? Is it free range? Do I have enough grass to feed said cows when they do come home?'
Anyway, Mileska was all "What did people do before changing tables? Do that!" So I changed Baby Scarlet on the bed. And we travelled. And it was GREAT! She totally peed all over my mother-in-law's fancy comforter and I washed the whole giant dry-clean-only thing. Don't tell her, but if that happened now with Baby Shepherd, I'd just dab dab that pee spot with a towel and call it a day. JK about telling her, she'd totally do the same thing. I probably learned that from her.
Traveling makes me more flexible. It make all of us more flexible. And I am passionate about it.
I never had the Wanderlust bug until we had our kids. It hadn't really occurred to me to see the world, but now the list is growing of where I'd like to see, where I'd like to put my feet in the sand, and things I'd like to experience alongside my family.
My favorite way to travel with our children being little is cruising. There's literally a boat full of people to help you, you have a home base with a state room, and knowing that you can have a beautiful meal for the adults and the kids can still get their butter noodles and Shirley Temples means its enjoyable for all of us.
Our biggest trip thus far was to Northern Europe before we were pregnant with my third. Our older children were two and four at the time. We stayed in London for a few days and the time change worked in our favor (8 hours ahead - which meant they were able to stay up late on EU time and slept in every day for two weeks!) Because they were well rested, we were able to sight see, take some breaks in the afternoon, and then all go out for nice dinners (one of my VERY favorite things -- cheers!!)
We then flew to Copenhagen, Denmark and boarded a cruise that went to Russia, Estonia, Sweden, and Finland. It was the BEST trip, and now we're planning a slightly less ambitious trip to Vancouver and Alaska with all three this summer.
Here's what works for us:
Traveling with Grandma makes it so much easier. She's a great travel companion -- we enjoy vacationing at the same speed, which is so important. We all like to see a little, eat a lot, see some more and relax a lot. We always get an adjoining room and our six year-old rooms with Nana. Then the baby is in his crib in our room, and our three-year-old is in our second bed. After we put the kids to bed, Grandma doesn't mind staying in while we go out to experience a little night life.
Rest. If you've travelled with littles, you know it can be tiring. Packing and unpacking for day trips, changing between bathing suits and clothes and then again for dinner, playing and entertaining, and everything in between. Give yourself some R&R so it feels like a vacation for you, too!
I LOVE to nap when our baby naps. When we're on the cruise, I plan to take Baby Shepherd back to our stateroom and let my big kids go to the Kids' Club. We're doing a Disney Cruise and their Kids' Club is so good that my children who would usually prefer to be with me are like "see ya!" This way, my husband can go workout, I can nap and read, Grandma can relax. We all get what we need, which isn't always the case when you're on a go-go-go vacation with littles.
Wanderlust + kids = <3
Where should we go next?