Baking Blackberry Pie: A Story of Loss and Keeping Memories Alive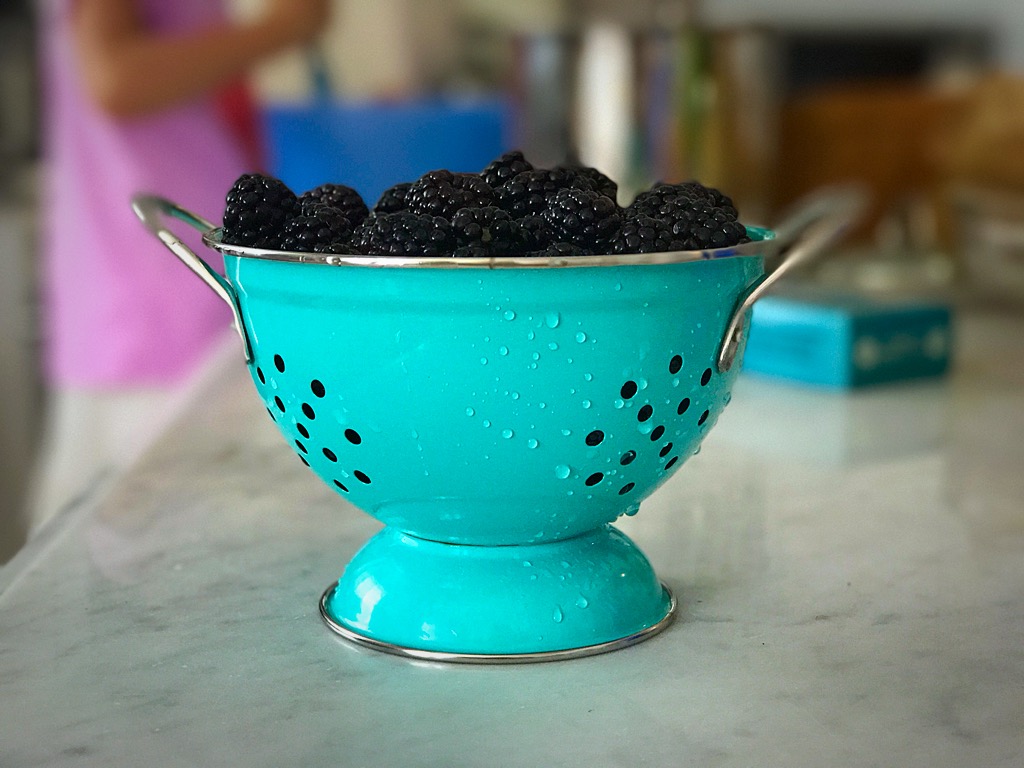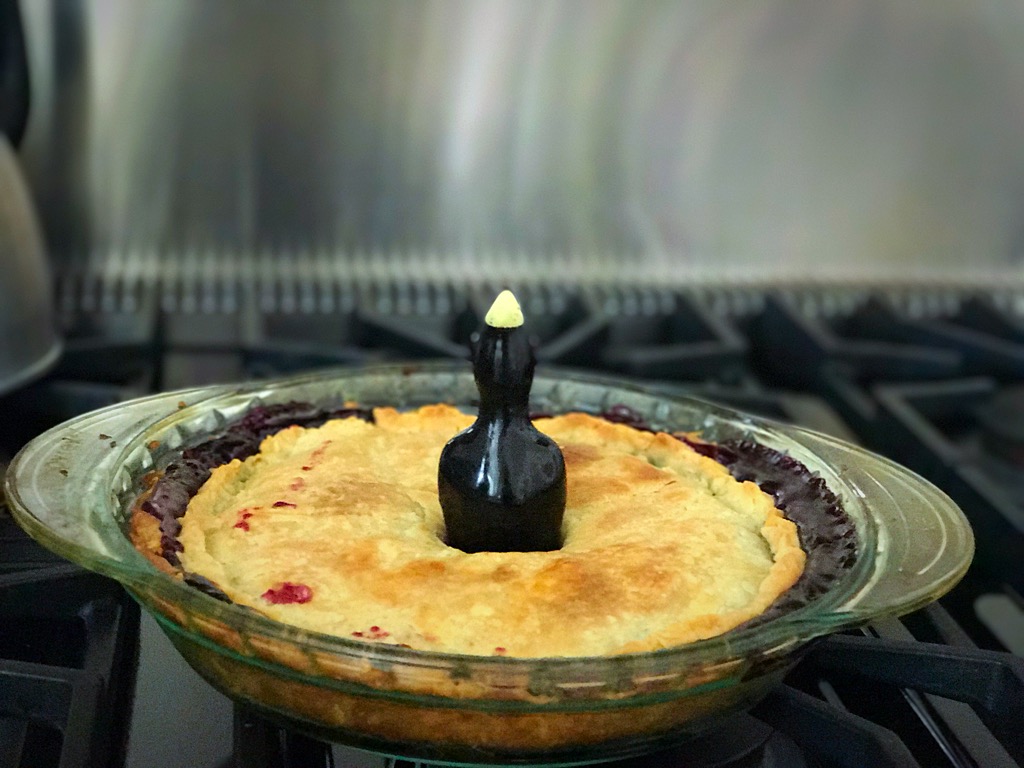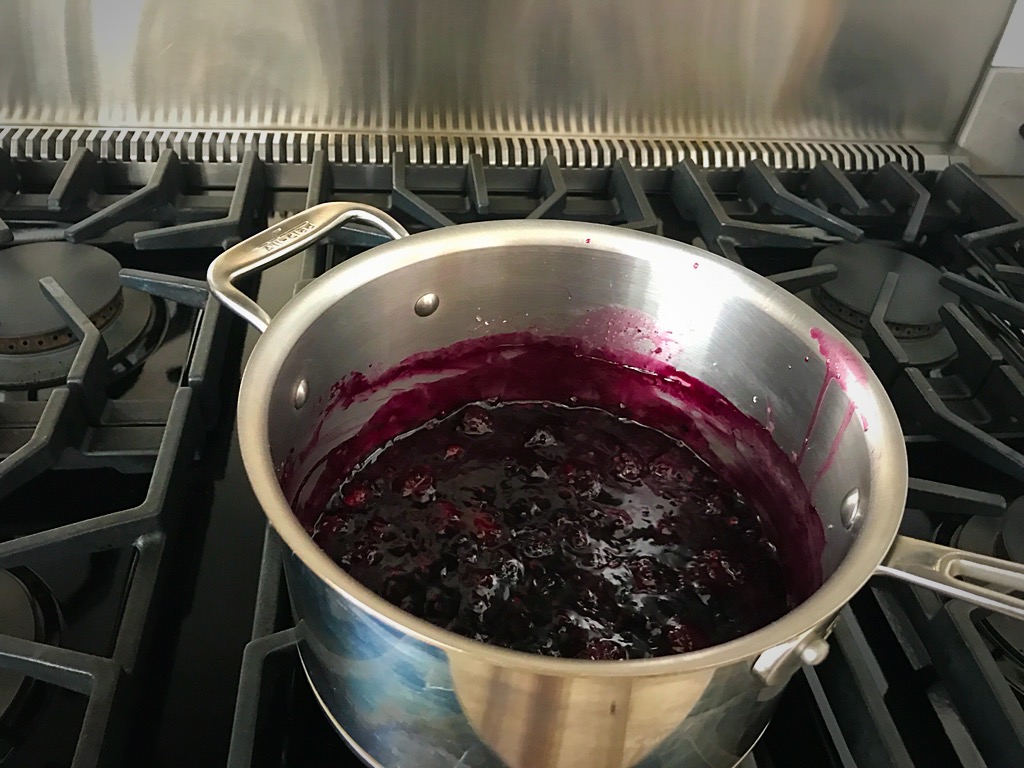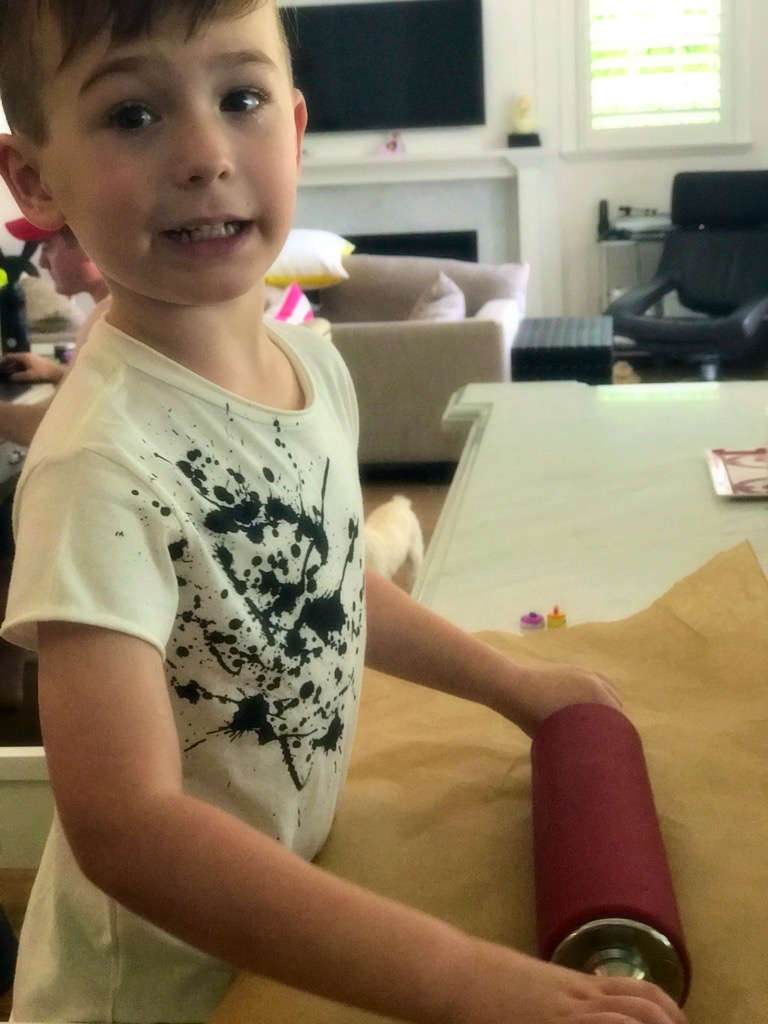 As we drove down the windy road to my grandparents cottage in the woods of Central Pennsylvania, it had been so long since I'd been home that I couldn't remember which way to turn on the shortcut route when the "main street" was out due to a fallen tree. I called my grandfather. He sweetly put us back on course, and when we pulled up to the cottage that my grandparents had built, with its homemade elevators, wraparound porches and magical hanging plants, it was the thing storybook photos are made of. I grabbed the vegetarian Subway sandwiches I had ordered for all of us, and my suitcase and kissed my other grandfather, the one who had dropped me off, goodbye.
My aunt had gently warned me that my Nana would look different than when I had last seen her. She had breast cancer once before, and had been in remission. But the second time, it became a rare sarcoma. She was on hospice care. And naively, as a young woman in my early twenties, I had no idea what that meant.
I walked in the house to my see my Grampy like I'd never seen him before. He was calm but jittery. And then I saw. She was breathing, but she wasn't conscious. She was so thin. And she was reclined on the chair reserved for just Grampy.
The finality of the situation finally sunk in. My Nana. The woman who meant everything to me, who'd raised me, who made me who I am. She was dying.
On the two flights it takes to get to my hometown from Los Angeles, I penned a letter to her. I knew she was sick, but it never sunk it how sick.
I remember my last conversation with her. My then fiancé, now husband, and I had just gotten engaged. I paced the floors of our ranch style home in LA, hearing her struggle to speak. "You've got Matt now" she'd told me. "He'll take care of you". I still didn't understand. She told me not to come home.
But a family friend told me I needed to get back. So I booked a flight and told my grandparents I was coming home to write my children's book. This was before we had kids and I had dreamed of becoming a writer. Nana didn't want me to miss work and I didn't want to make them feel like they were putting me out -- that's just our way.
When I realized what was going on, I knelt down next to her and held her hand. The hand that held me as a baby and rubbed my back with encouragement as a young adult.
I read her my letter out loud. About how special she was. And how much I admired her. It was pages upon pages and I don't know where it is now to quote it, but when I finished, she took her last breath. And I held her hand. If I hand't been there, I never could have forgiven myself. She waited for me. I know she waited for me.
In the time I sat by her side, more of our family made it out to the cottage. My sister, aunt and cousin were all there surrounding her. We waited together for the coroner. It didn't seem real. We made small talk. And the days that followed were so busy, like they're supposed to be, that you don't quite have time to process.
It wasn't until I got home that I fell apart.
So much of who I am is because of my Nana. My hands look like hers. The way I write. My love for my family and patience and enjoyment of my kids. I learned that from her. The magic of life.
One of the saddest parts of this life is that we have to experience loss. And the loss of someone before their time is gut wrenching. Eight years in, those wounds have healed a bit, as they say, and having three little children to busy the house and keep me on my toes is the beautiful way in which life provides, to keep us going.
She would have loved my kids so much. I remember she told me when I was about six -- my daughter's age now -- that I was going to be "a great mommy one day". And to this day, that is the best compliment I have ever received.
While I write this, I mourn what it would have been like for her to be at my wedding. To hold my babies. To listen to them and teach them the Dutch songs I've forgotten most of the words to. She'd have taken them on "Mystery Trips" like she did for my siblings and I when we were growing up, and she would've been the one reminding me to take care of myself, too. Quite specifically, she probably would have sent me for a nap, watched all the kids, and made me a gourmet sandwich with kiwi fruit sliced just-so on the side.
She was so young when she died, younger it seems to me, the older I become. But I find solace in knowing that I pass her traditions on to my own children. She lives on through me. My kids, even living in Los Angeles, have her Pennsylvania twang that's half country, half I don't even know what. And I will teach my children about her and her ways, because I adored her and her ways.
And so we baked a blackberry pie. And though the blackberries weren't picked from the backyard like back home, it still reminds me her, and of the feeling of summer, where I grew up, in the middle of nowhere. Where thunderstorms would turn off the power, and we'd listen to the battery powered radio of Native American ghost stories by flashlight.
Her memory will live on bright and fiery as these babies I'm raising.
So much gratitude to my Nana, Judith Ann. And you too, Grampy.
Please feel free to share your stories and comments below. I love hearing from my readers.
Nana's Blackberry Pie Recipe
Pie Dough (Makes two pie crusts) Preheat oven to 375 degrees
1 1/2 C Flour
1/2 C Milk
2/3 C Canola Oil
Combine ingredients (you'll need to use your hands once you can no longer use a spoon/spatula). Knead dough. Divide in half. Roll out one at a time between wax paper. Peel off the top layer of wax paper and flip dough onto greased pie pan.
Add filling
2 C Blackberries
1 Cup Sugar
1 T Corn Starch
Combine filling ingredients over medium heat in a saucepan, for about 30 minutes. Let cool before adding filling to pie dough
Put four pads of butter on top of the pie filling, then cover the filling with the top pie crust. If you're adding a blackbird, like I did, make a little X and insert it in the middle.
Flute the edges: use your two index fingers and both thumbs to "pinch" the bottom pie dough and top pie dough together.
Bake about 45 minutes, (but "keep an eye on it" as my Aunt Jeanie said, when I confirmed the recipe with her. "The top crust should brown and the berries should be cooked until bubbly")
Thanks, Aunt Jeanie!
Is there a recipe that reminds you of a loved one? How do you keep the memory alive?