Eyebrows. Are Yours Stuck in the Wrong Decade?
Cara Delivigne, I am too old and out of touch to know what you do. But what I do know about you is that you've got caterpillar eyebrows and they look amazing on you.
When I was young, I knew a woman who wore those 80s bangs half curled up and half curled down. But she wore them into the 90s. Into the 00s. And I'm not sure what her bang situation is now, but as a silent ode to her and her love of her decade, I made a commitment to myself to never get stuck in a decade with my fashion.
Now. I will always love my 90s and 00s music and I can rap and recite literally ever lyric from each one hit wonder that graced my fave decades.
But those narrow eyebrows we all used to sport, with the over-plucking and over-waxing? They've gotta go. Er, grow. So I took one for the team and grew mine out full-caterpillar.
But gasp -- did I go too far?
Here is my experience growing in my eyebrows, through pictures, with month-to-month pics, tips and products below.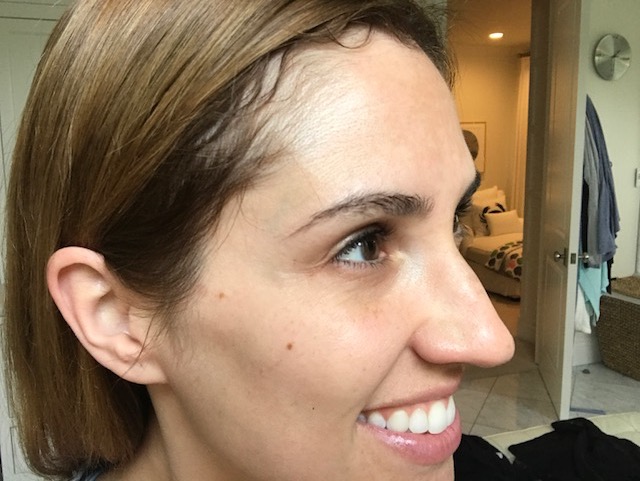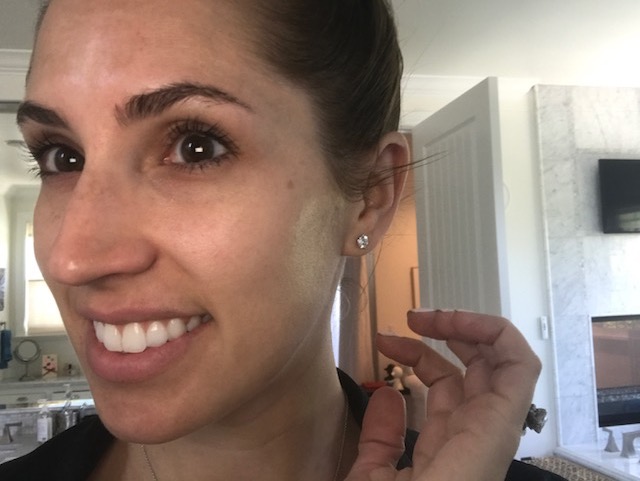 March. I thought that since I literally pluck my eyebrows every day or every-other day that eyebrows in general would grow in rather quickly. I'm here to tell you that they do not. A few strands here, a few more there, and I had to fill them in for the first time in my life. I used this eyebrow filler and did small strokes to fill the bald patches until the grew in. Additionally, my Rodan & Fields Consultant, Lauren Whelan, advised me to use Lash Boost on my brows to help them grow faster. (Take a look at the pics for both lashes and brows -- it totally worked).
April. My right side grew in in about a month. The left was still bald-as-a-something-bald and I continued to use the powder pretty much anytime I left the house. I considered this a means-to-an-ends, because while I had to patch-it-up while they grew in, I knew that the time I'd save without having to pluck all the time would be worth it. And as they grew, I grew to like how they framed my eyes.
May. I went for a facial and my aesthetician was like "need some help with those brows?" I always do my own, but once they totally grew in, my caterpillars needed some professional help. Before I could say "hot wax" she chose the shape for me and I'm glad she did. She's all "I don't like that bushy look..."
So what I've ended up with is a compromise between my too-thin, over-plucked brows and the ginormous hairy babushkas on the young women I don't recognize in People Magazine. It's all about the balance, after all. XOXO.
What are your caterpillars up to these days?
Pssst: I haven't forgotten about the men in our lives! Click here for some Manscaping from the Neck Up.